K&F Concept - Filtro de Densidad Neutra de 6 pasos ND64 (1.8) fabricado en cristal en Alemania de 100x100mm compatible con otras marcas de portafiltros
Fabricante:

K&F Concept

K&F Concept Filtro Cuadrado ND64

KF01.1146

Código de Producto:

KF01.1146

40.99

https://www.kentfaith.es/KF01.1146_100-100-mm-nd64-6-detener-el-filtro-cuadrado-de-densidad-neutra
Caracteristicas
• Filtro cuadrado de 100x100mm de Densidad Neutra de 6 pasos ND64 (1.8) ideal para conseguir un atractivo efecto seda en ríos, cascadas, nubes y todo lo que tu imaginación te permita.
• Está construido en Alemania en cristal de alta calidad con recubrimiento de doble capa con el que obtener imágenes profesionales y se adapta a lentes de hasta 82mm de diámetro.
• El recubrimiento nanométrico hace que el filtro repela los líquidos y resista arañazos.
• Por su parte, el revestimiento antirreflejante evita los reflejos y los haces de luz que tienen otros filtros consiguiendo unos colores y una claridad fieles a la realidad.
• La calidad de su construcción se refleja también en el estuche de cuero acolchado que evita roturas durante su transporte.
Frecuentemente Compramos Juntos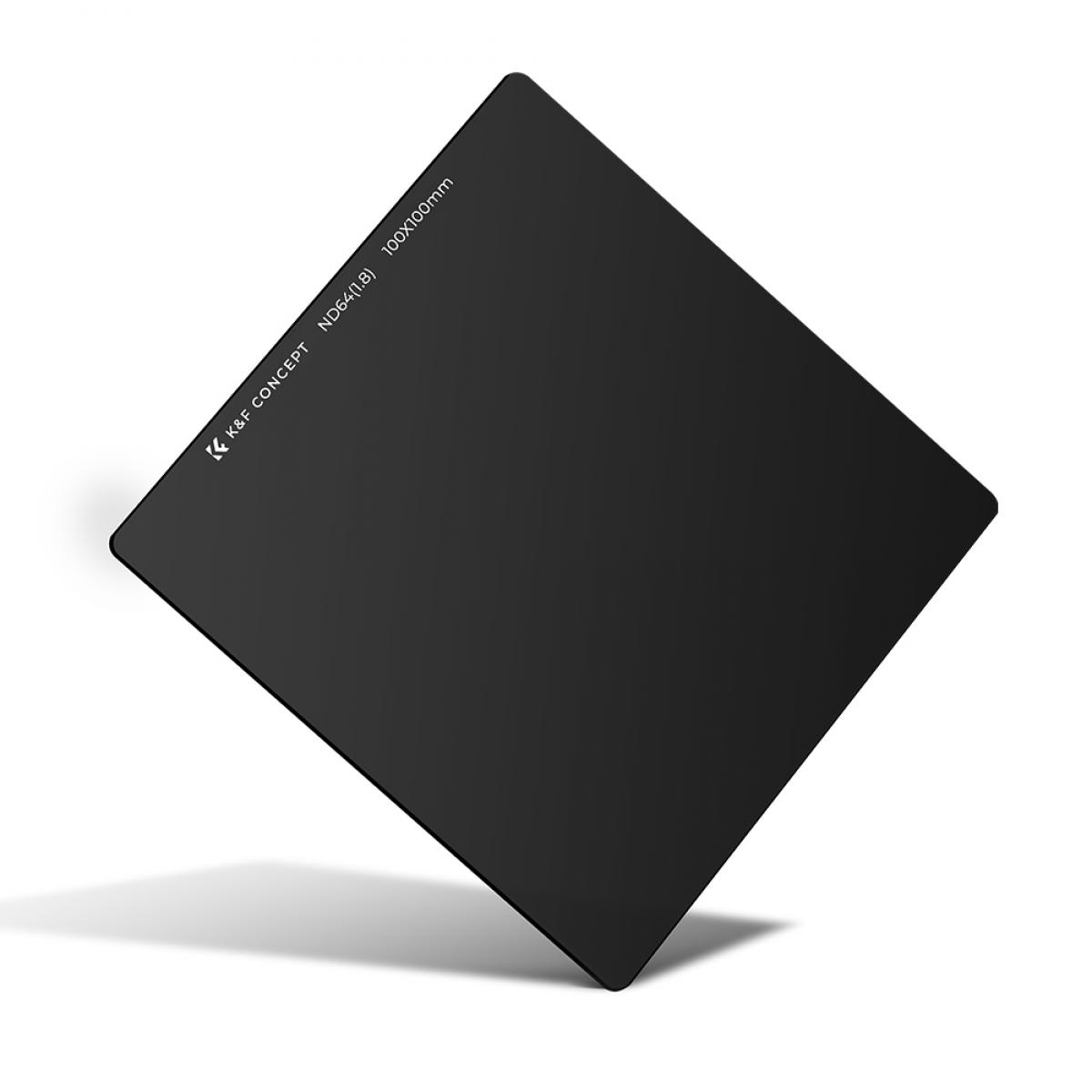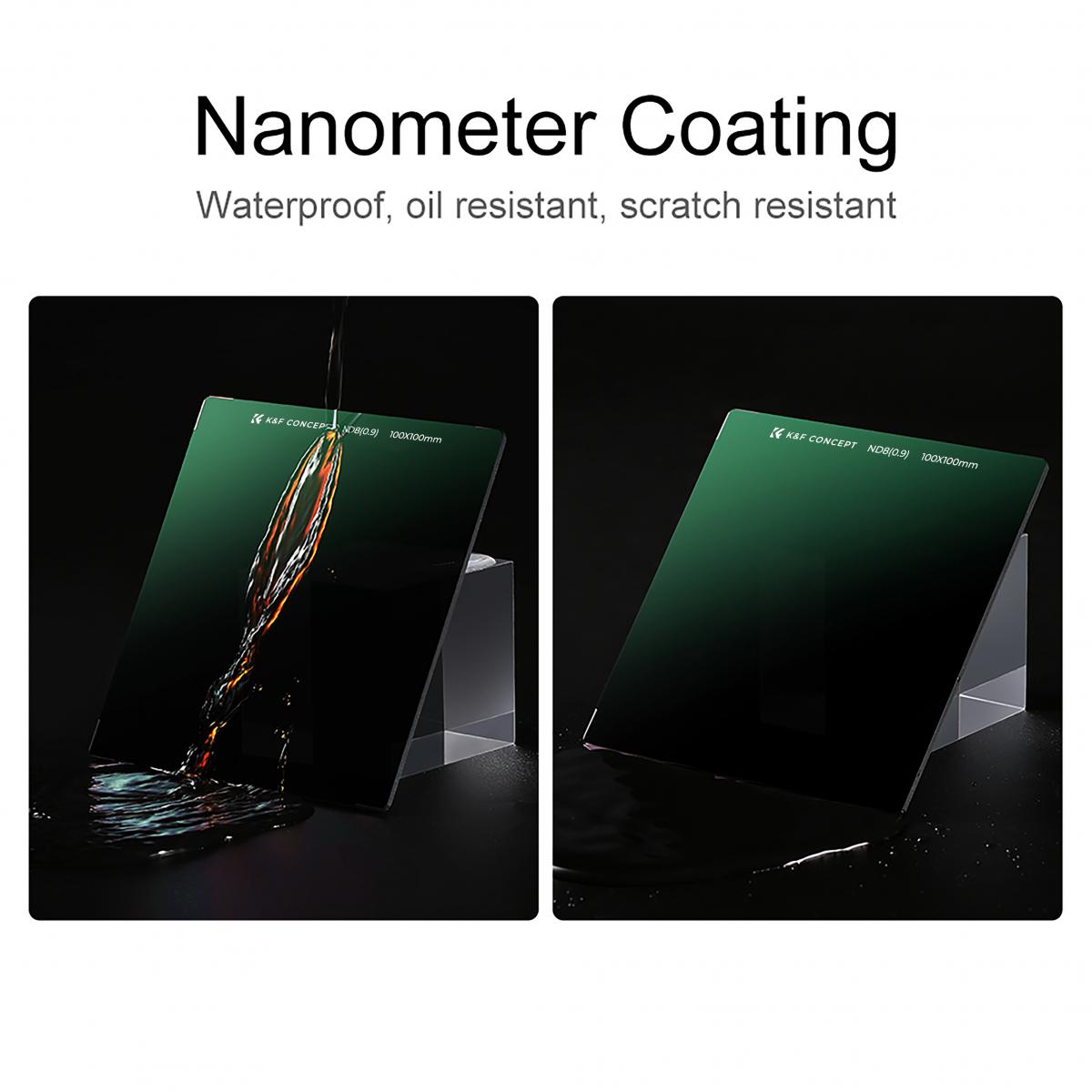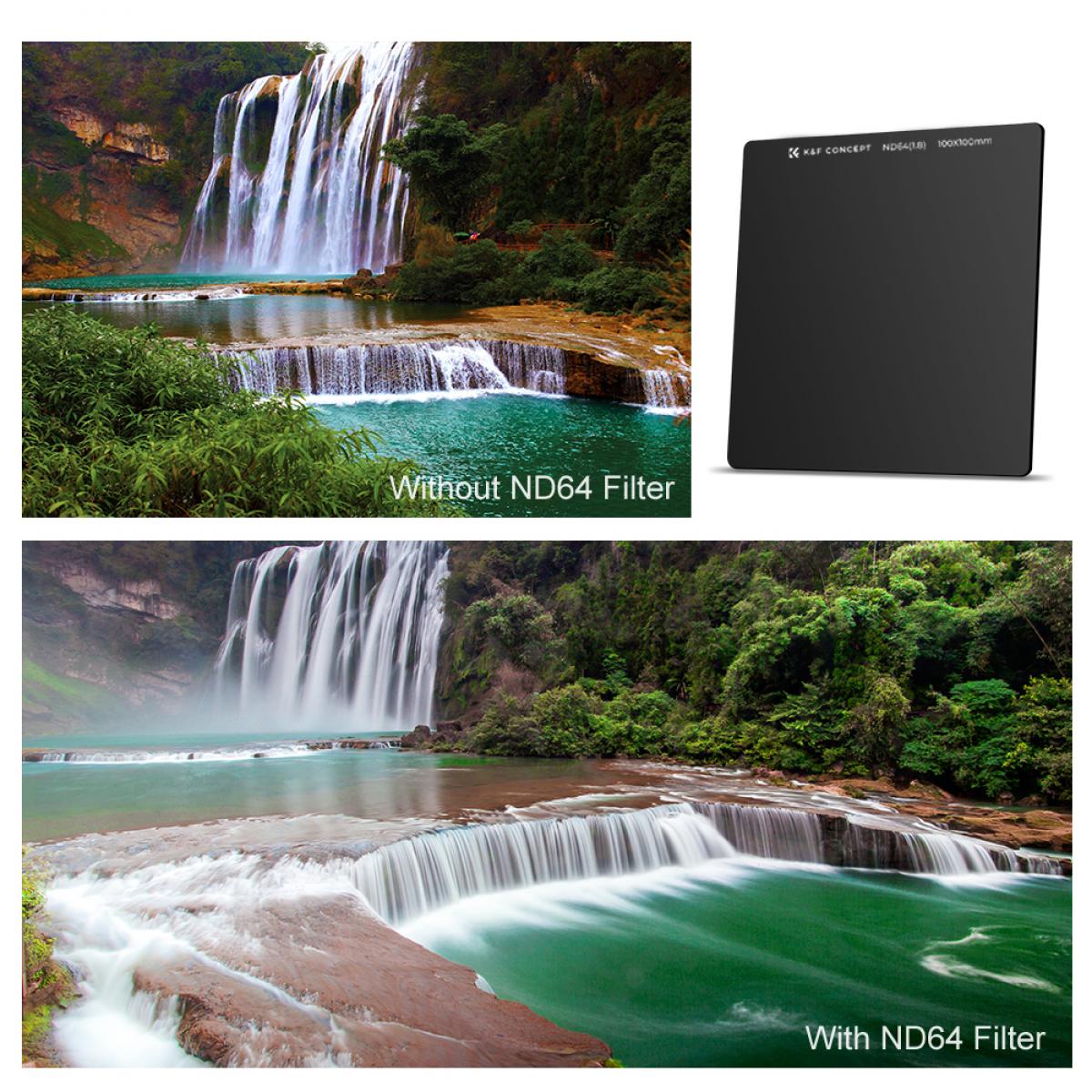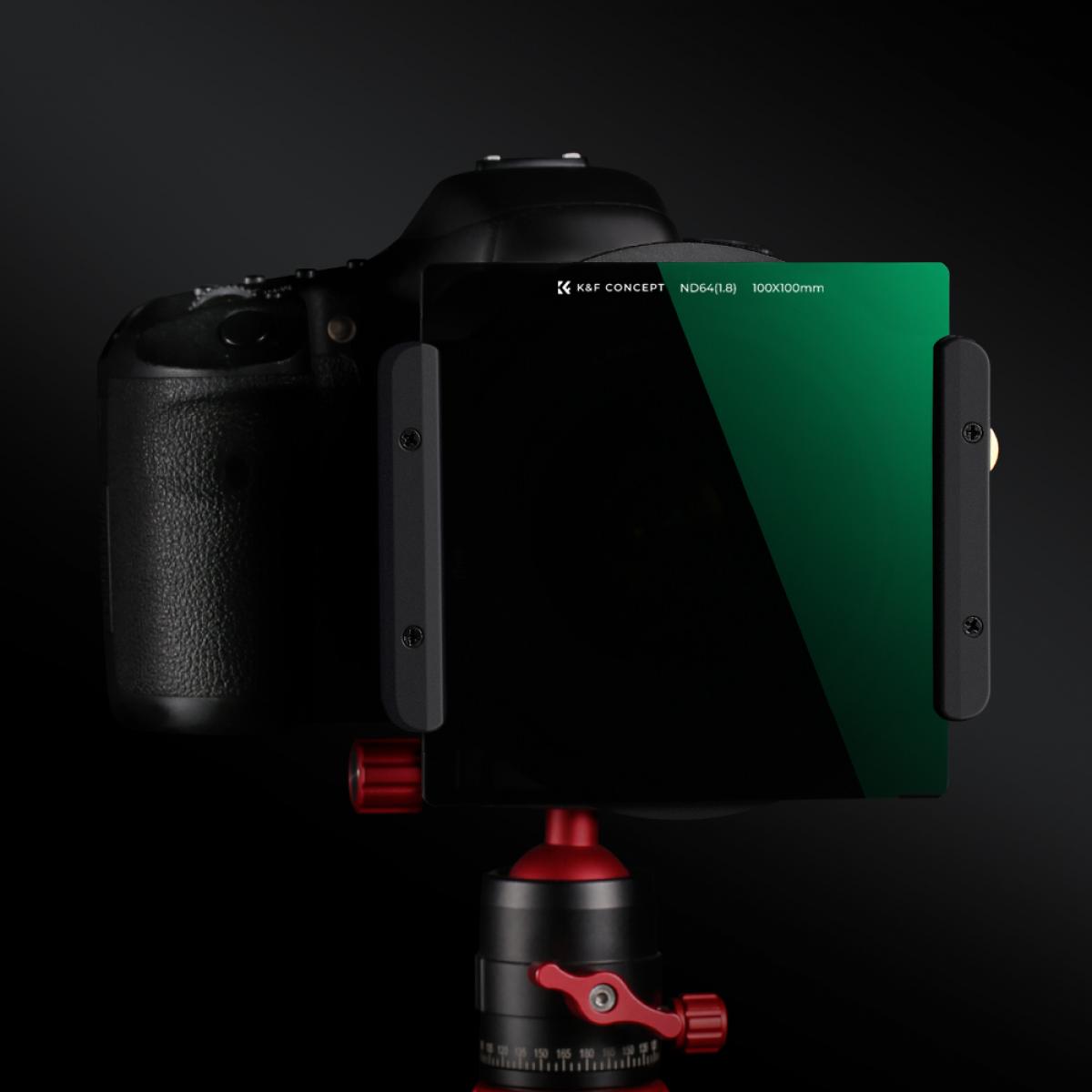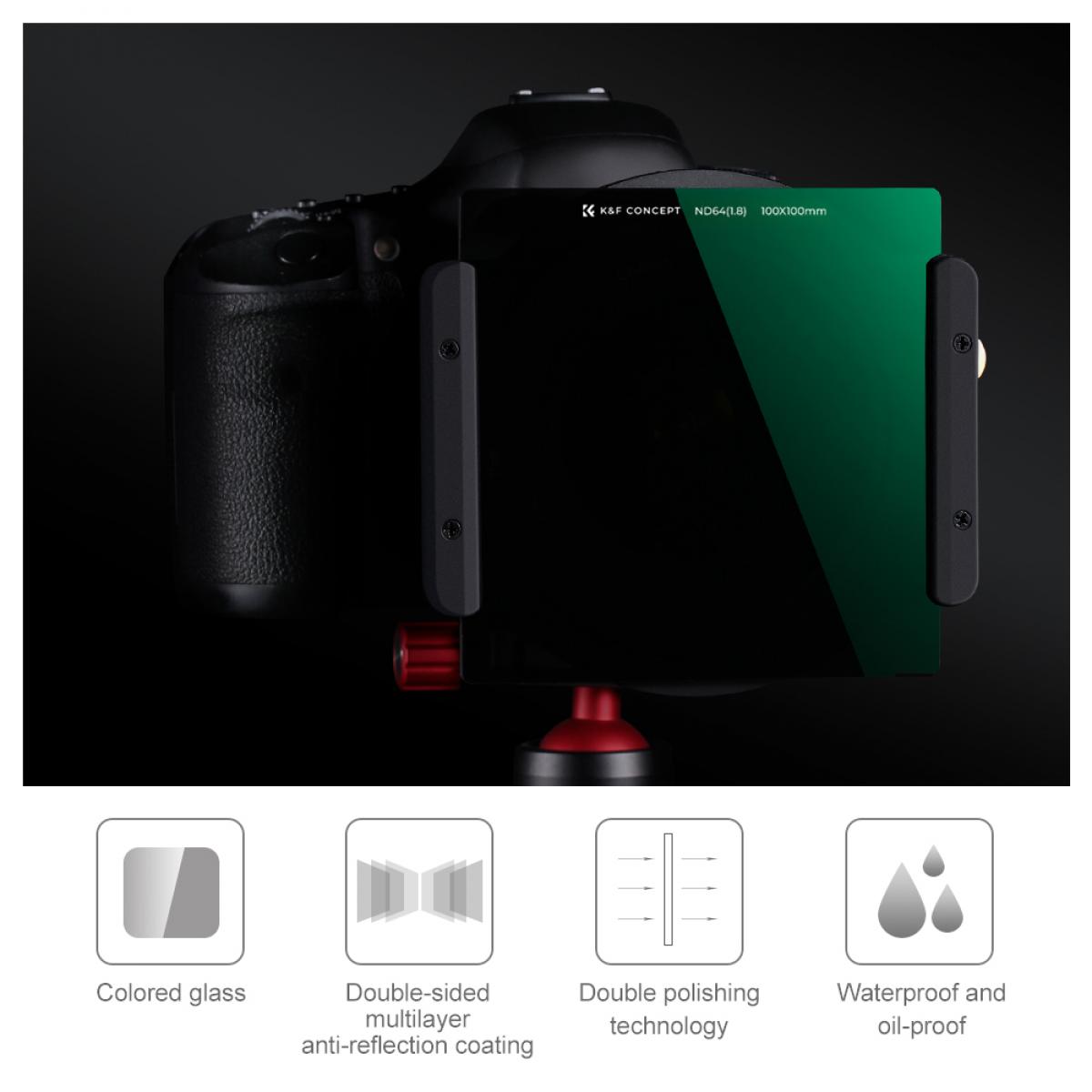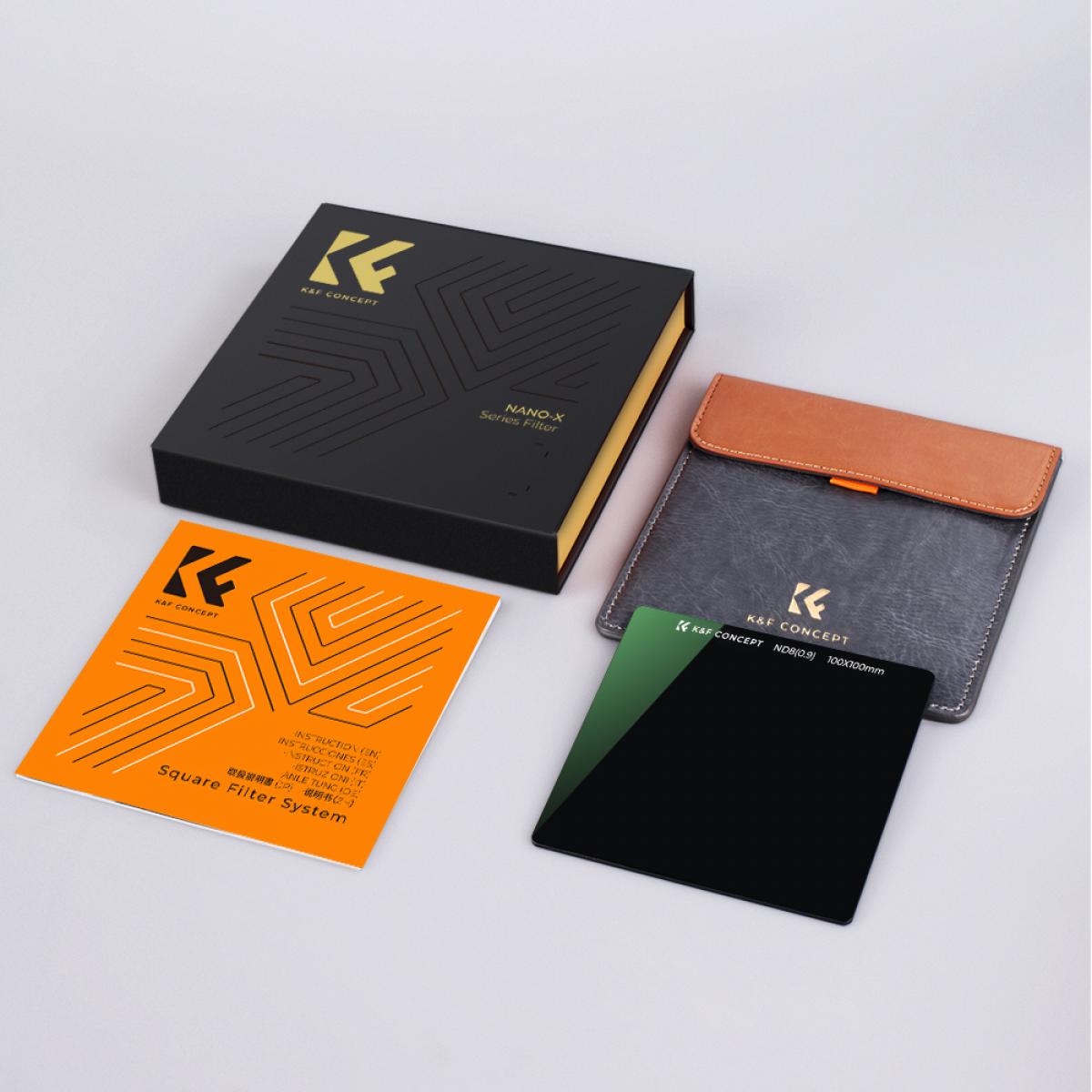 100x100mm ND64 6 Stop Neutral Density Square Filter
Made by german optical glasses, reduces the intake of light without affecting the overall color balance.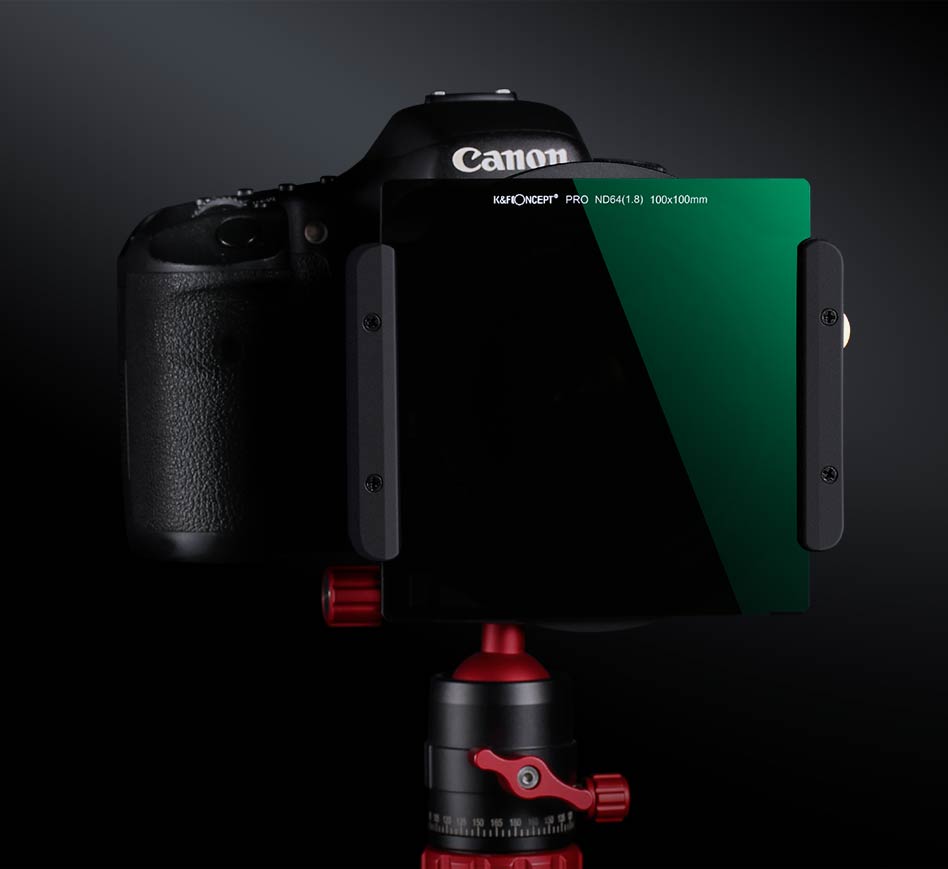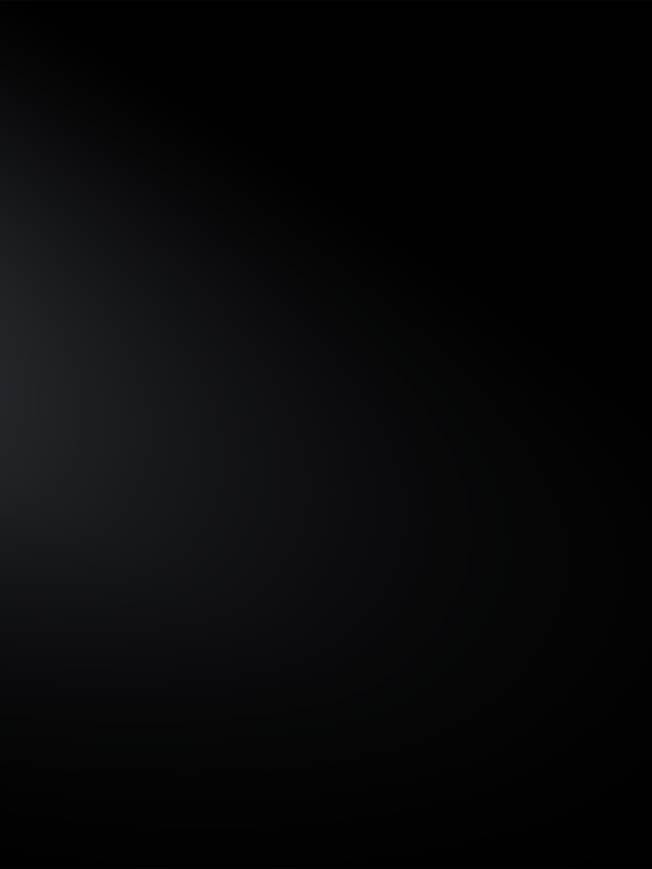 Feature
ND64 filter provides 6 f-stop reductions

Multi-layer
coating

HD primary
color glass

No
vignetting

Anti-fouling
scratch-resistant

High degree
of reduction

High light
transmittance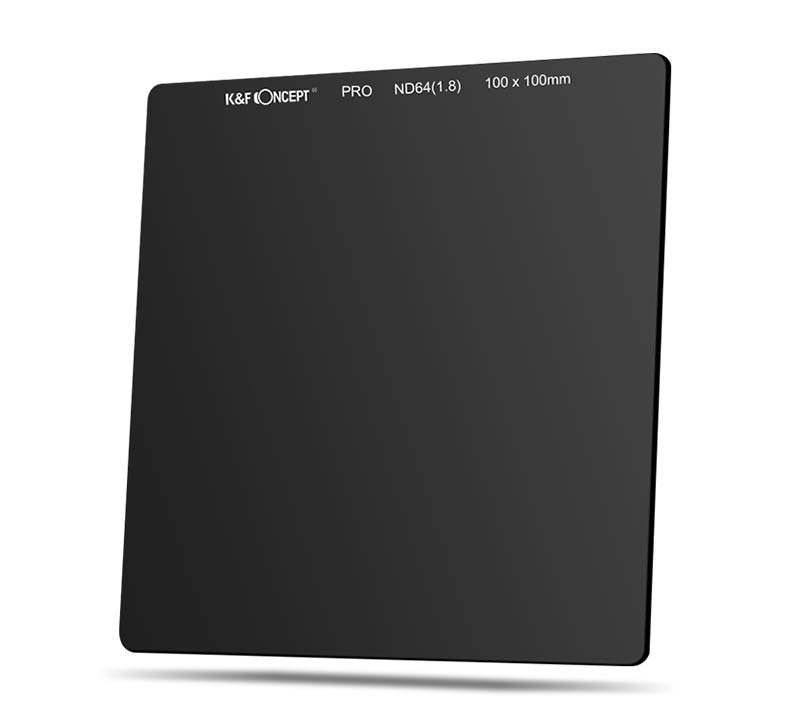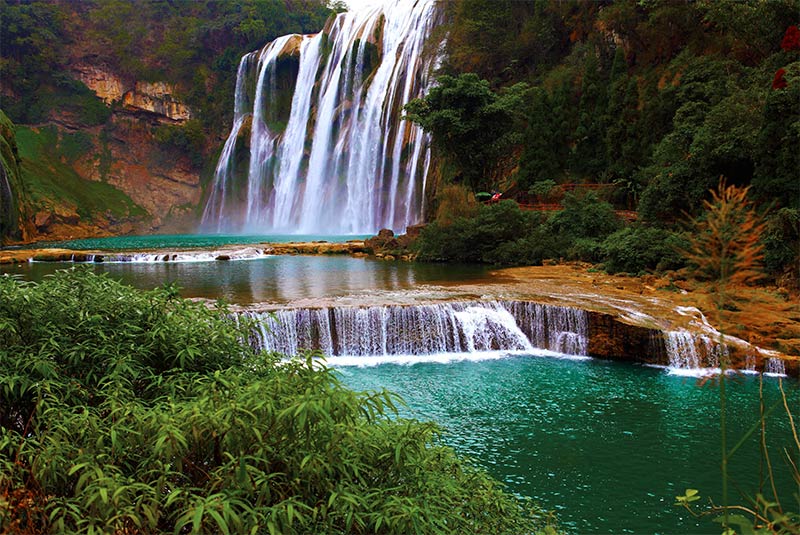 Without ND64 Filter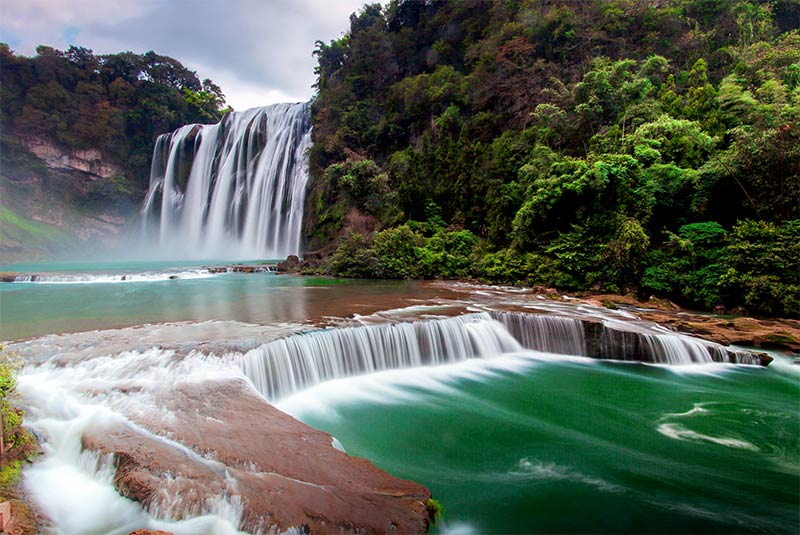 With ND64 Filter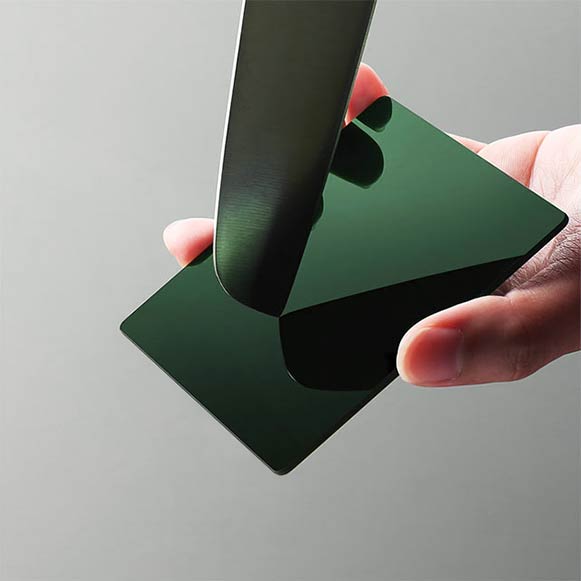 Scratch Resistant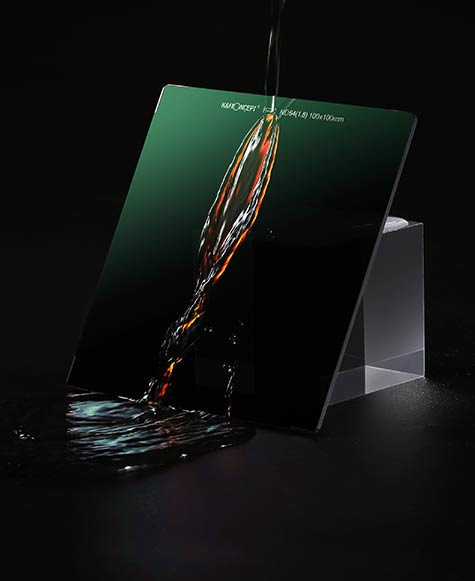 Waterproof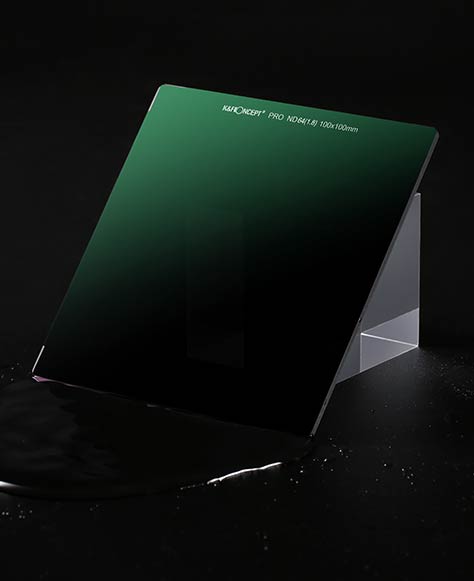 Water will not stay on the mirror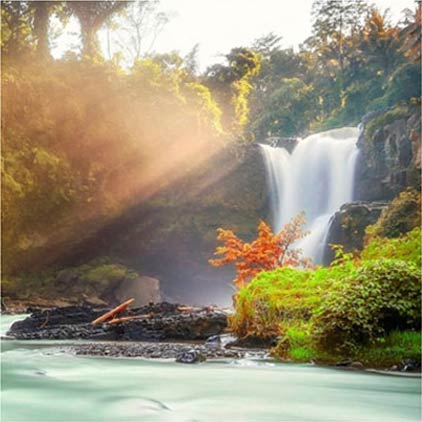 Primary color optical glass ND64- double parabolic mirror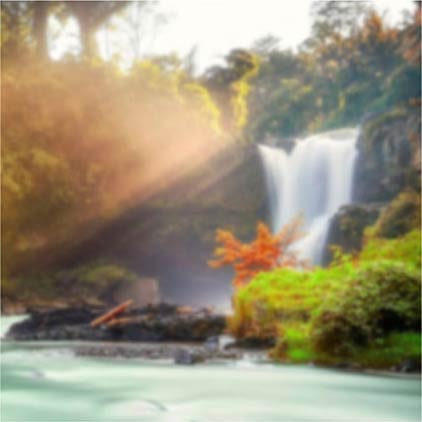 Glass mirrors of no double throw, more to longer focal length, are blurred.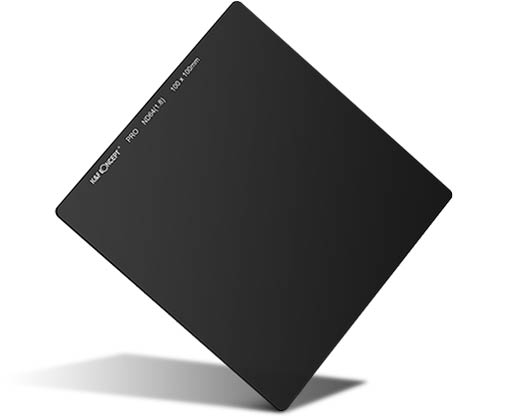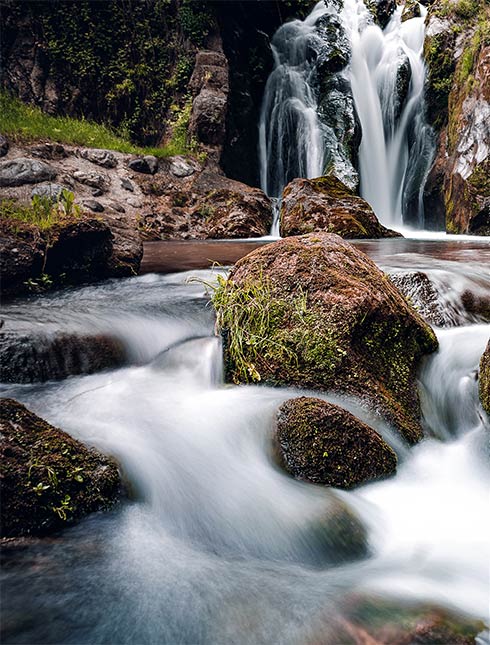 After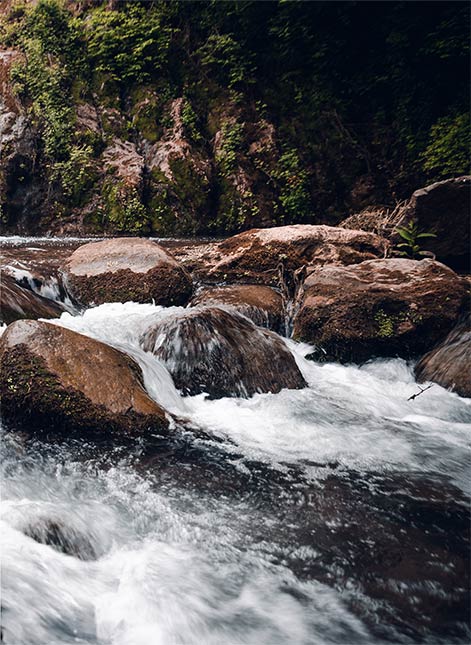 Before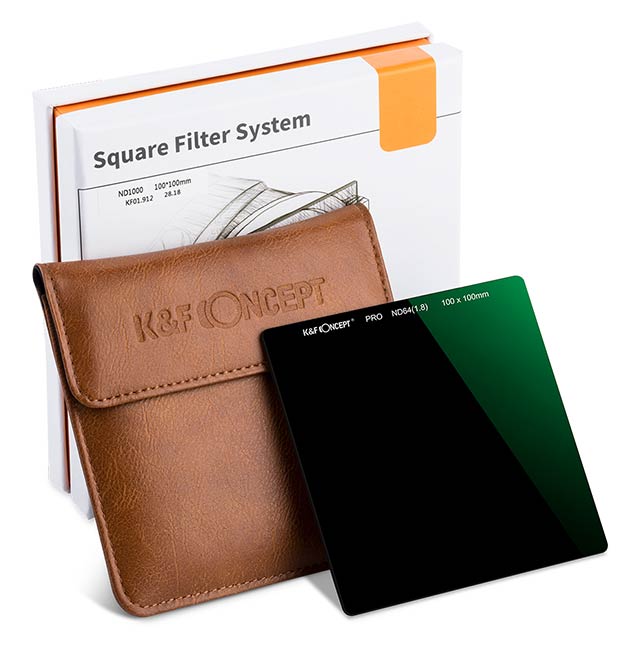 Product packaging
These images belong to K&F Concept end users.
There are no faqs for this product.