Mochila de Viaje Cámara DSLR para Fotografía 18.9 * 11.4 * 6.7inch
&envío gratis a Spain
Código de Producto:
KF13.080
Fabricante:

K&F Concept

Comprar K&F Concept mochila de viaje cámara dslr para fotografía 18.9 * 11.4 * 6.7inch en línea, envío gratis y 30 días de garantía de devolución.

KF13.080

Existencia:

Disponible

97.79

https://www.kentfaith.es/KF13.080_mochila-del-viaje-de-la-cámara-de-dslr-para-la-fotografía-al-aire-libre-18.9-11.4-6.7-pulgadas
2+ Productos
10% Descuento
!
Caracteristicas
• Dimensión exterior: 11.42 "* 6.69" * 18.90 "; admite 1 cámara DSLR, 1 lente y otros artículos esenciales de fotografía.
• Mejora del espacio: bolsillos dedicados para llevar computadoras portátiles de hasta 14 "; el compartimento superior puede contener la ropa.
• Material duradero: material de nylon resistente a salpicaduras y rasgado, resistente y duradero.
• Diseño conveniente: acceso rápido desde el lado del cuerpo, y la mochila también puede ser una bolsa informal al sacar la cámara insertada.
• Protección más fuerte: las paredes externas engrosadas y los divisores internos extraíbles pueden estabilizar su equipo y protegerlo de golpes y golpes.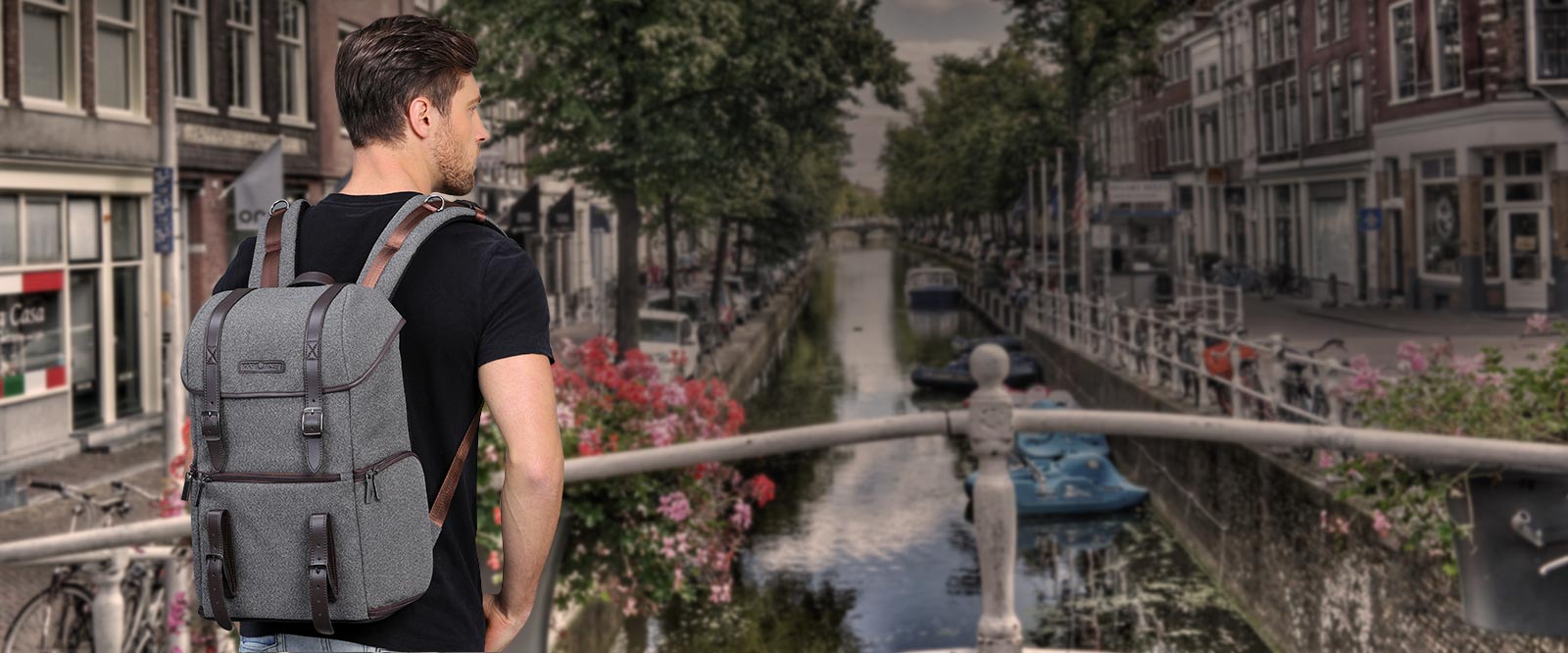 MOCHILA DE LA CÁMARA DSLR BOLSA DE NYLON IMPERMEABLE MULTIFUNCIONAL CON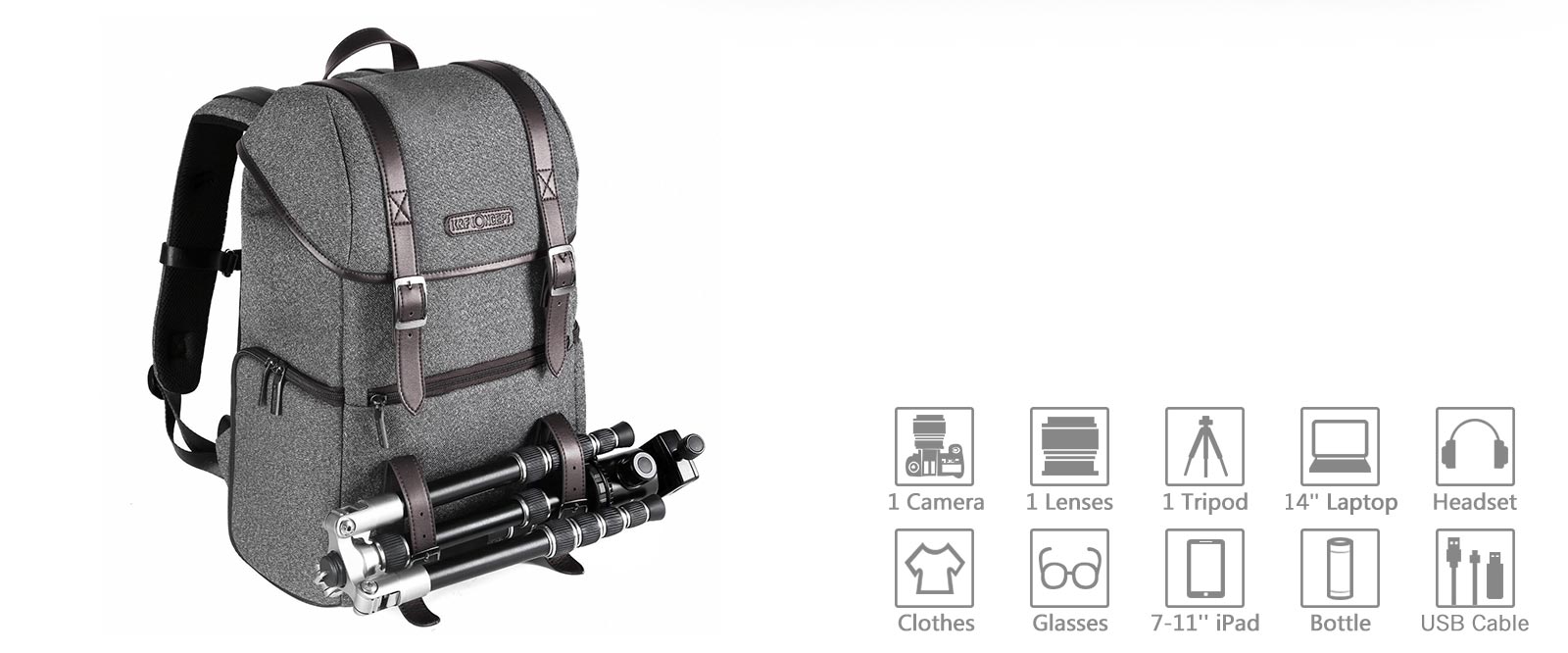 ACTUALIZACIÓN DE LA CAPACIDAD
Sostenga 1 cámara + 1 lente + 14 '' Laptop + 1 trípode + otros elementos esenciales de la foto.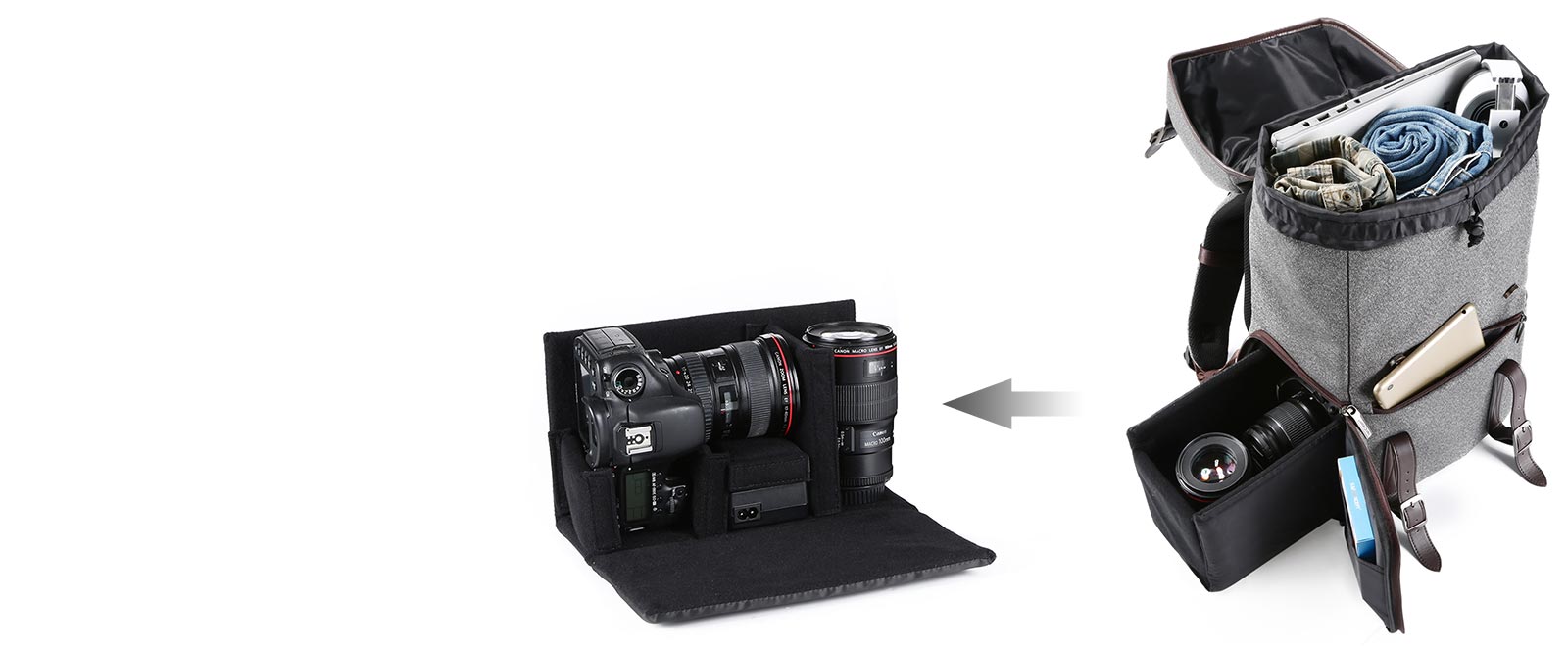 COMPARTIMENTO DIVIDIDO
Los divisores engrosados ​​y ajustables pueden ser más efectivos para proteger su equipo fotográfico.

CAPACIDAD PRÁCTICA
Compartimiento adecuado para objetos personales Compartimiento dedicado para la ropa y compartimento para el portátil (hasta 14 ").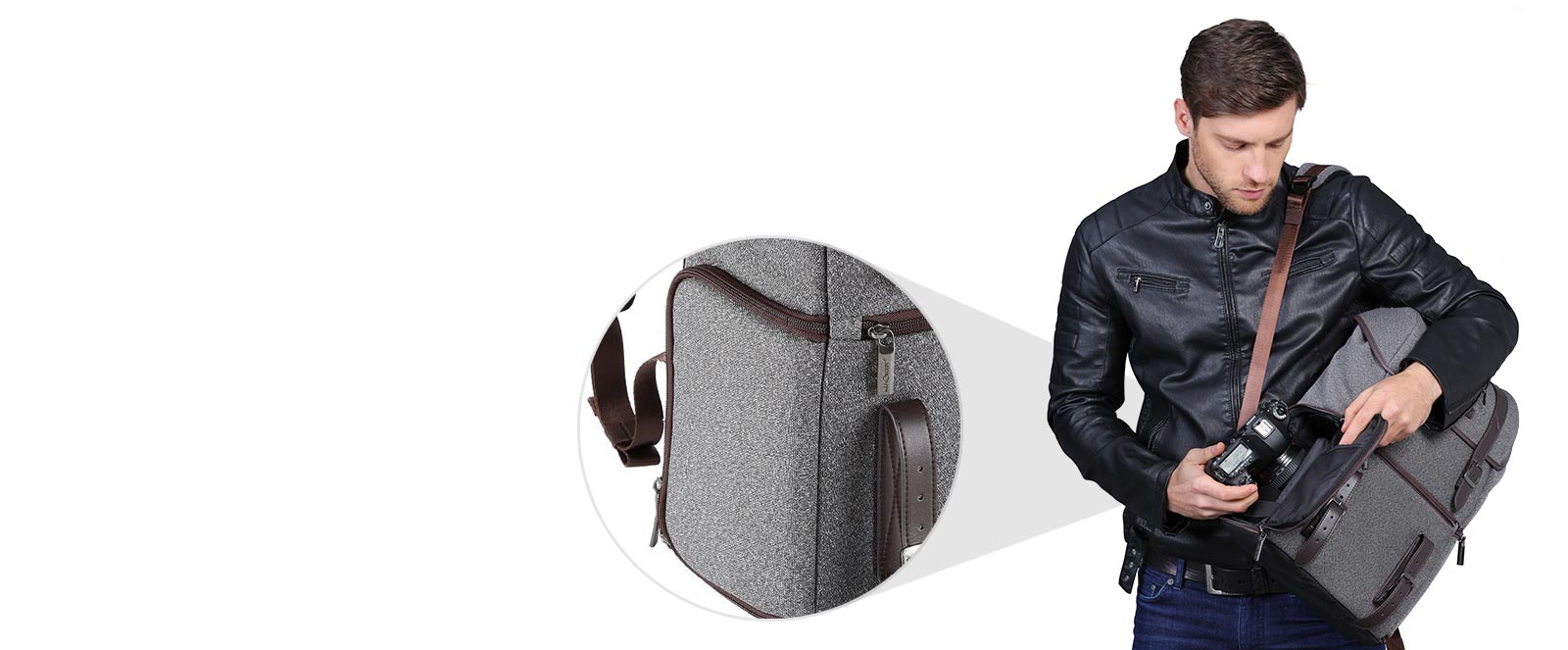 OPENTACIÓN LATERAL
El acceso a Rightide le permite obtener su equipo sin colocar la bolsa.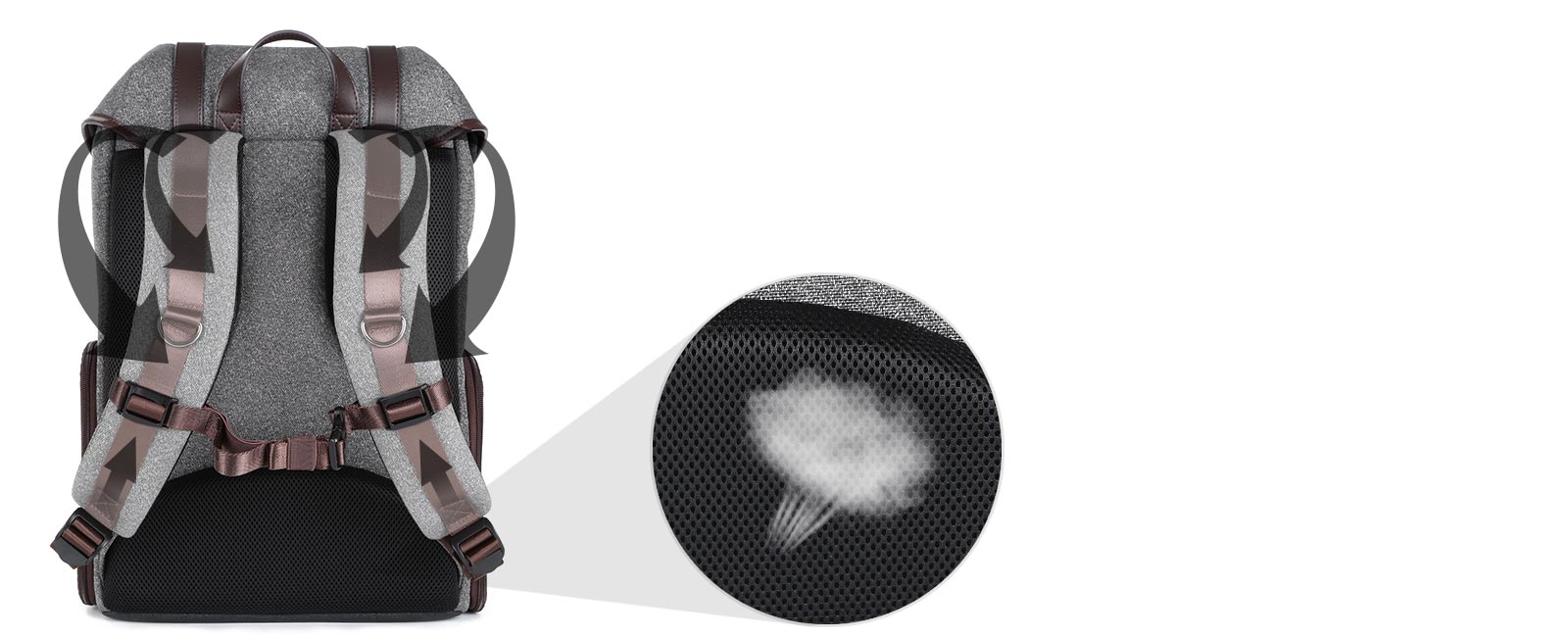 FÁCIL VIAJE
Malla de aire transpirable ensanchada y engrosada, correa de hombro y espalda; Cinturón de pecho ajustable mantiene las correas apretadas en los hombros.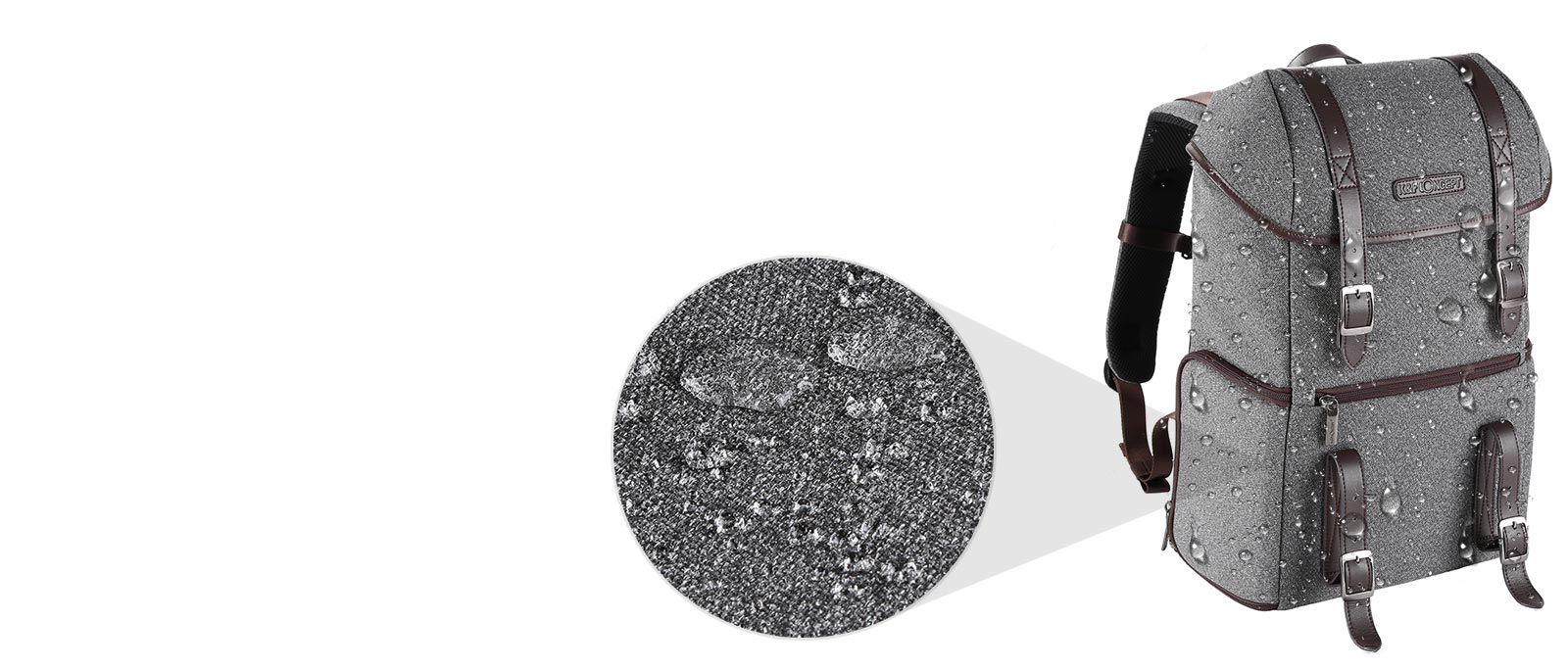 NYLON IMPERMEABLE
Hecho de nylon resistente al agua, resistente a los arañazos, resistente a la rotura.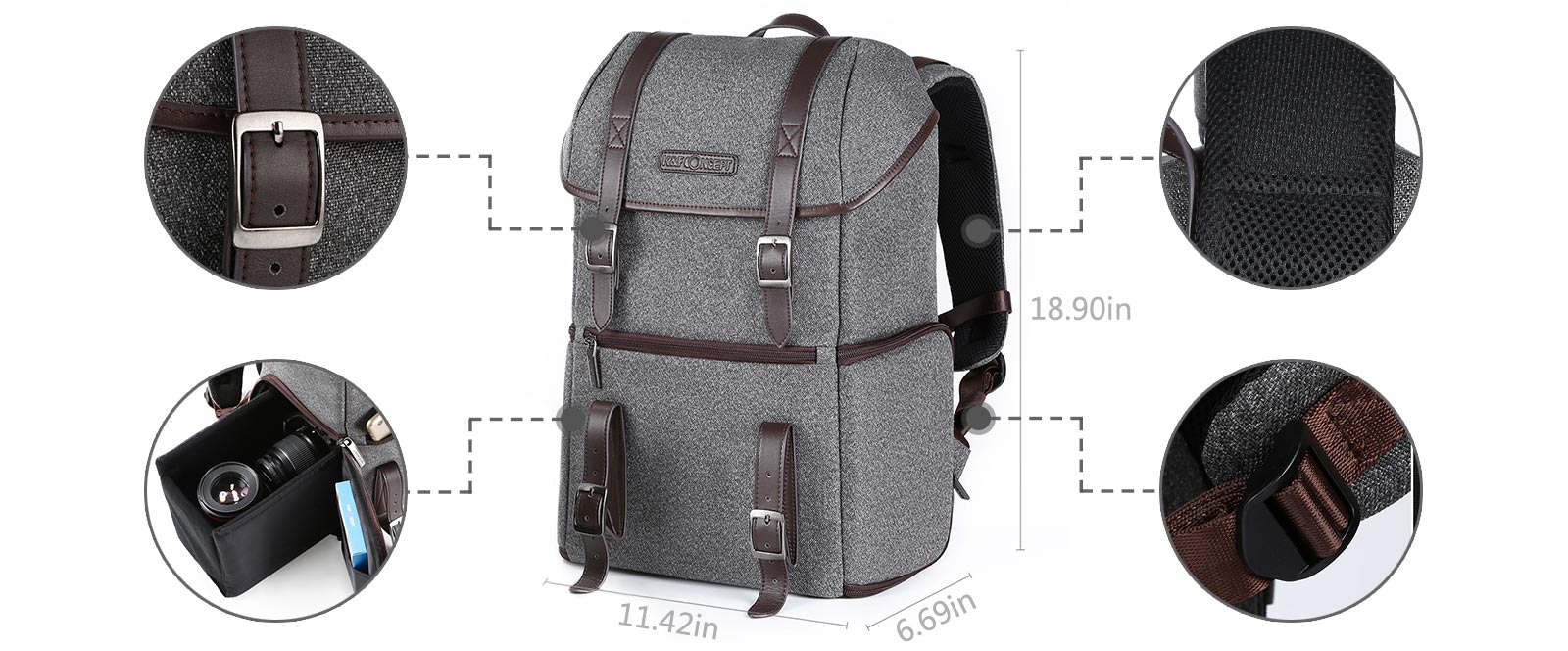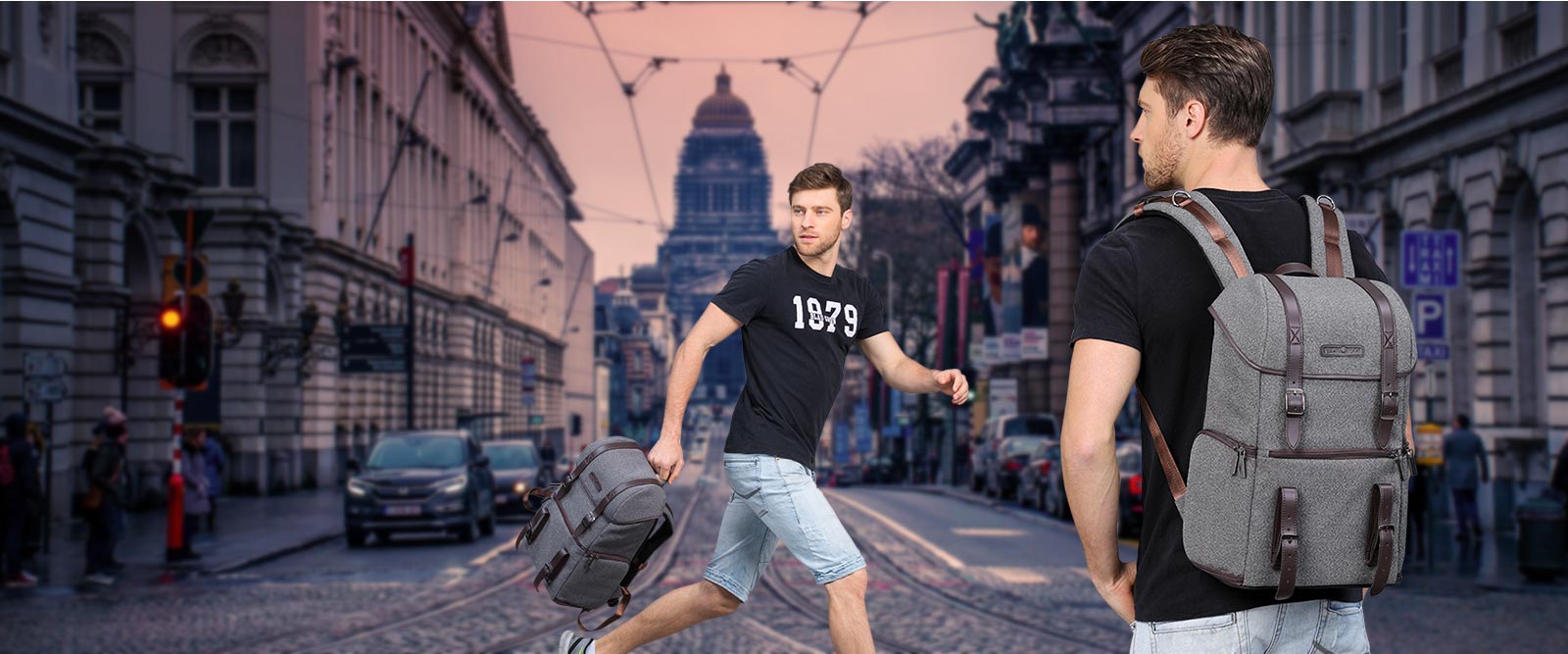 MOCHILA DE FOTOGRAFÍA CON ESTILO
DSLR Camera Backpack Multifuncional impermeable bolsa de nylon con.
This K&F Concept backpack is a very stylish and modern backpack for photographers.
This K&F Concept backpack is a very stylish and modern backpack for photographers, it is very well made and feels high quality, it is also waterproof and breathable at the same time.There are many compartments in this backpack to keep all your gear safe, you have a large compartment at the top just as a normal backpack would have and this is secured with a draw cord as well as a top cover which is fastened with magnetic buckles. You can fit a wide variety of items in this compartment such as a 14" laptop, headphones, tablet and more.Now onto the main compartment for your camera, this is located on the bottom of the backpack on the side, this has a insert which your camera and lens can safely fit into. You can get a DSLR with a medium sized lens and one more lens into this compartment so don't expect to bring every lens you have.There are more cool little compartments too for SD cards and whatever else you would want to bring along with you. And something very cool is that you can actually remove the camera insert in the bottom and use this as a normal backpack.Overall I think this is an awesome, versatile and functional backpack that is comfortable and easy to adjust to your personal preference and needs and while you don't have loads of slots for your camera gear I think this will appeal more to people who want to travel light and bring just one bag with your camera and favourite lens with room for a spare set of clothes a snack and your laptop!
Only suitable for one DSLR camera plus one medium lens
Quick delivery as always.Bag not quite as big as expected it to be.Can only get one full frame type camera in bottom section with one medium size lens attached. But difficult to extract camera from bagQuality seems good but not had chance to confirm bag is waterproof yet
Perfect!
This is my favorite backpack ever! I ordered it for when I was going to California for a 2 week trip, and I wanted a backpack that I could have with me on my adventures that fit my camera and some other necessary stuff like extra clothes and water bottle and still was stylish. This one right here filled all the requirements. It's super comfortable, sturdy and fits all you want to have with you. I love the side compartment so it's super easy to access your camera without having to open up the whole backpack.I also had it with me to Disneyland and Universial Studios as just a regular backpack to carry warmer clothes because it got chiller in the evenings and I left it in the lockers on both places and it fit perfectly in the smaller ones so you didn't have to pay extra for the bigger locker.So end note, if you want a stylish, sturdy, comfortable, roomy backpack this is definitely the one!PS. It also fits perfectly under an airplane seat! (if it's not to thick!)
Five Stars
Just what i wanted
Just what I was looking for!
This backpack is so much more than I expected! I was looking for something that would be functional, but also... cute! As a photographer in Stockholm I needed something that had the ability to be multifunctional, and still looked decent to have around clients. Light weight, waterproof, padding and pockets are all great. The description says only 14'' laptop, but I was able to fit my 15'' MacBook pro no problem and power cable, along with Sony A6500, two lenses, two books, pens, chargers and a few more things. Sturdy and high quality. I can definitely see myself having this backpack for a long while.
These images belong to K&F Concept end users.