Adaptador de Lentes Canon EOS EF para Samsung NX Cámara
&envío gratis a Spain
Código de Producto:
KF06.181
Fabricante:

K&F Concept

Comprar K&F Concept adaptador de lentes canon eos ef para samsung nx cámara en línea, envío gratis y 30 días de garantía de devolución.

KF06.181

Existencia:

Disponible

20.99

https://www.kentfaith.es/KF06.181_canon-eos-ef-objetivos-para-samsung-nx-cámara-adaptador
2+ Productos
10% Descuento
!
Caracteristicas
• Permitir objetivos Canon EOS EF utilizados en cámara Samsung NX.
• Compatible con la cámara Samsung NX incluye: Samsung NX10, NX5, NX100, NX11, NX200, NX20, NX210, NX1000, NX300, NX1100, NX2000, Galaxy NX, NX300M, NX30, NX3000, NX1, NX500, NX3300 etc.
• Hecho de latón y aluminio. Construcción estable, precisa y duradera. Operada manualmente. Enfoque infinito permitido.
• Para lentes pesados de formato medio, sugerimos utilizar con un soporte de teleobjetivo y un trípode para equilibrar su peso cuando se dispara.
• 30 días de devolución, 12 meses de garantía de calidad, 100% de garantía de satisfacción.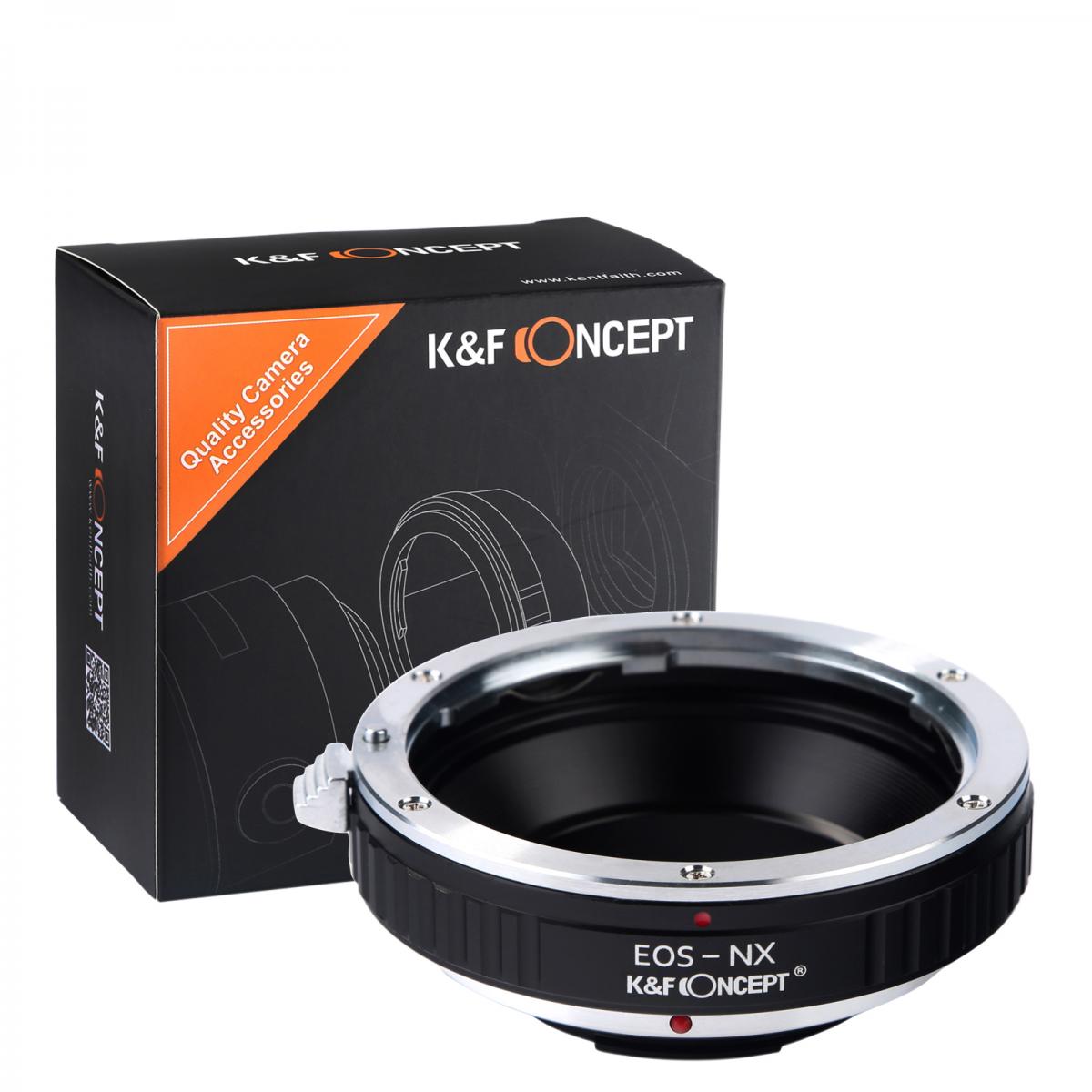 K&F Concept diseña y produce una completa de adaptadores para Canon, Nikon, Pentax, Olympus, Leica, Contax Yashica, Minolta, Tamron, T2, Exakta, M39, Pentacon, Sony, Fujifilm, Micro 4 3, M42, Cinema C etc.
Three Stars
Has issues but best out of all the ones I tried
opens up lens options for samsung cameras
originally purchased a different adapter to attach a cannon lens onto my samsung camera but it didn't fit. So I tried this one and it fits perfectly and locks in place with no issue. It is not an electronic powered so you must shoot in manual which is not an issue if you are used to it. This is great to be able to expand the lenses for samsung cameras since they are limited in option and are sometimes way more expensive than finding a used cannon lens. I have not extensively used this item due to the cannon lens that I purchased is a old 300mm and I currently prefer a different lens. Hopefully in the future I find a cannon lens I like and can use this adapter again.
Five Stars
Worked well for the price but returned it
These images belong to K&F Concept end users.
| Image | Lens | Mount | Filter Size (mm) |
| --- | --- | --- | --- |
| | ARAX 80mm f/ 2.8 S&T | Canon EF EF-S | 62 |
| | Bell+Howell 14mm f/ 2.8 ED Aspherical IF | Canon EF EF-S | - |
| | Bell+Howell 85mm f/ 1.4 Aspherical IF | Canon EF EF-S | 72 |
| | Bell+Howell 8mm f/ 3.5 Fish-Eye CS | Canon EF EF-S | - |
| | Belomo 17mm f/ 2.8 МС | Canon EF EF-S | - |
| | Beroflex Auto W.W. 35mm f/ 2.8 | Canon EF EF-S | 55 |
| | Bower 14mm f/ 2.8 ED AS IF UMC | Canon EF EF-S | - |
| | Bower 24mm f/ 1.4 | Canon EF EF-S | 77 |
| | Bower 85mm f/ 1.4 Aspherical IF | Canon EF EF-S | 72 |
| | Bower 8mm f/ 3.5 Fish-Eye CS | Canon EF EF-S | - |
| Camera | Mount |
| --- | --- |
| Samsung NX1 | Samsung NX |
| Samsung NX10 | Samsung NX |
| Samsung NX100 | Samsung NX |
| Samsung NX1000 | Samsung NX |
| Samsung NX11 | Samsung NX |
| Samsung NX1100 | Samsung NX |
| Samsung NX20 | Samsung NX |
| Samsung NX200 | Samsung NX |
| Samsung NX2000 | Samsung NX |
| Samsung NX210 | Samsung NX |